Create The WOW Effect to impact your
client
team
client
Create The WOW Effect to impact your
client
team
Combining magic and technology allows you to achieve the immediate WOW effect on your audience. By showing the benefits of the product to the user in a surprising way, we achieve a unique impact on it.
In the society of attention, achieving an impact and being remembered marks your differential.
Crea el Efecto WOW en tu próxima
presentación
reunión
convención
sesión de networking
con estos productos WOW.
Todos los productos WOW están diseñados para:
Deja huella cada vez que tu equipo entregue su tarjeta de visita. La cartera WOW es un modelo único diseñado para crear la mejor primera impresión.
Tu móvil es tu mejor aliado para crear una buena impresión. iHocus es el trabajo informático de cinco años para que puedas leer la mente a tu próximo cliente, dejando un recuerdo imborrable en él.
Crea un efecto WOW con tu producto físico haciéndolo aparecer de una caja vacía. Cada caja es personalizable en medidas e imagen a tu producto.
Crea un impacto único al entrar en tu próxima reunión con un maletín de apariencia completamente normal.
A través de un puzzle y del storytelling de tu empresa mostrarás como un problema en el camino se puede convertir en una oportunidad para crecer.
Mediante un reto a tu equipo demostrarás como para ser una empresa líder siempre hay que ir un paso por delante en la estrategia.
Para preservar el secreto y la exclusividad de los productos, tan solo se exponen una muestra de los productos disponibles a empresarios. El catálogo completo es mostrado en persona o individualmente por videoconferencia a cada cliente.
¿Puedes imaginar ir un paso más allá?
Diseñemos un Efecto WOW exclusivo para ti.
Both SMEs and Large Multinationals have hired Tecnomago to
close more sales.
express your messages.
increase your networking.
talk about them.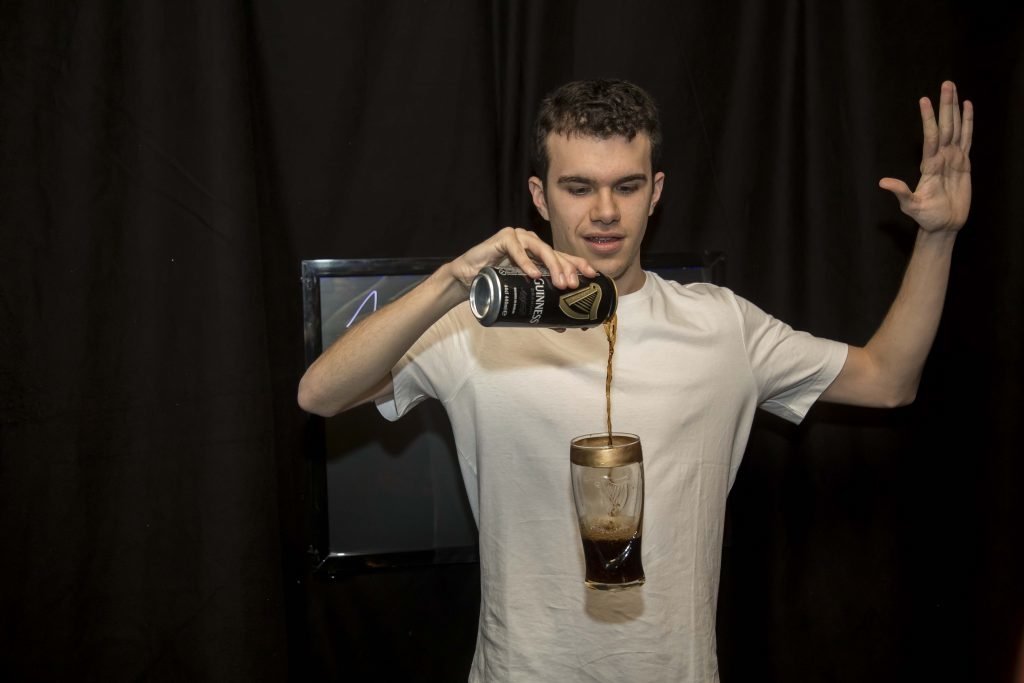 Guinness – Explore the extraordinary
Media presentation
How to attract traffic in a presentation in front of the media? Guinness wanted to surprise the press at its annual event in Madrid.
The solution: turning the ritual of serving a Guinness into a visual and magical experience that will remain in the minds of all attendees. From making a Guinness beer bottle appeare from an iPad to making a Guinness pint glass float while methodically pouring beer from a can for the 119.5 seconds required to achieve its optimal flavor.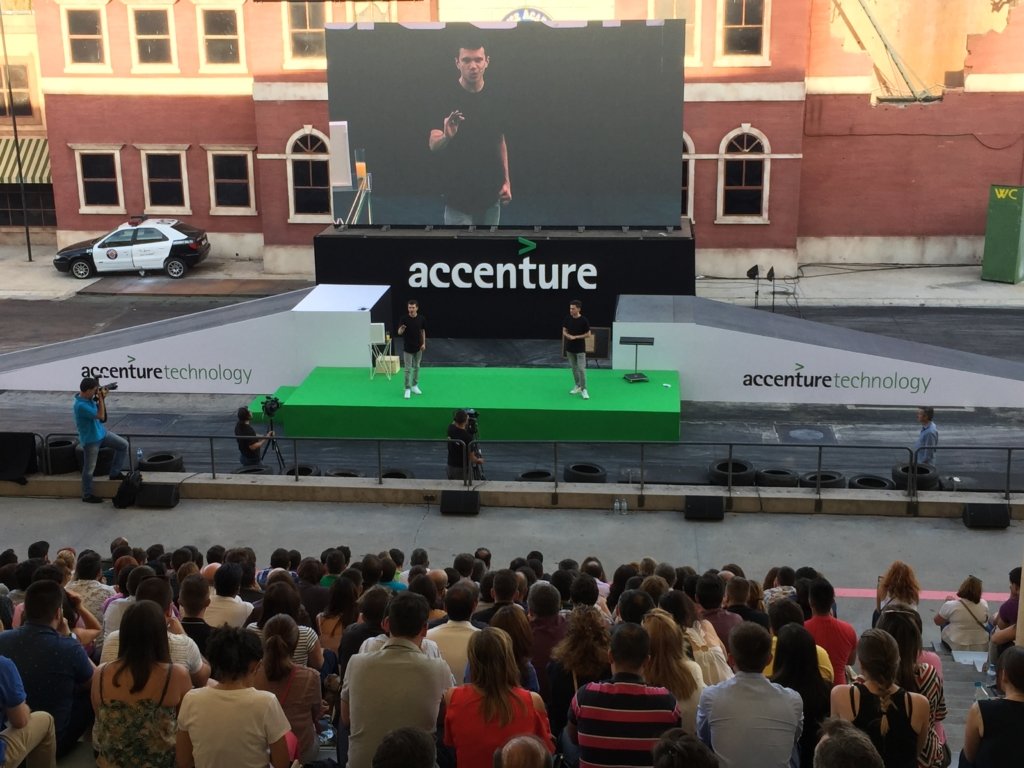 Accenture
Show building
Tecnomago is a centennial entrepreneur. At his age he has already led gaming (Abracadapp), virtual reality (BeWorld.tv) and fintech (Goin.app) projects.
In his presentations, he conveys all his passion to the attendees who are astonished to discover his knowledge in persuasion, leadership and new technologies. With Tecnomago, the WOW effect is guaranteed. Its show building activities combine knowledge and interaction with all the attendees.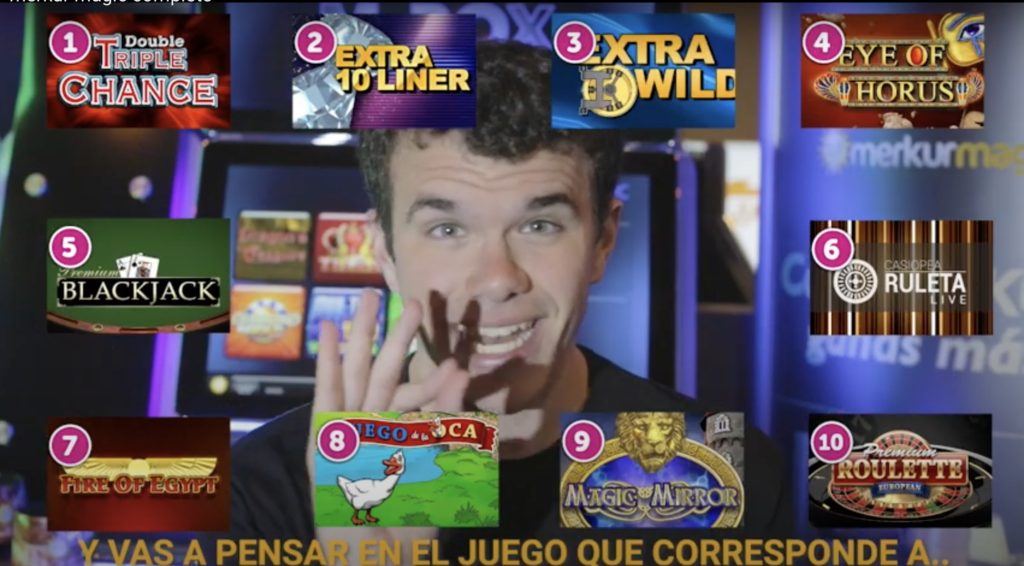 Merkur Magic
Virtual Campaign
The German gambling and online casino giant Merkur Magic wanted to activate an awareness campaign to make the brand known to young Spanish audiences (18-35 years old).
For this, 6 viral videos were created with the theme of the brand aimed at young users, always promoting responsible gaming.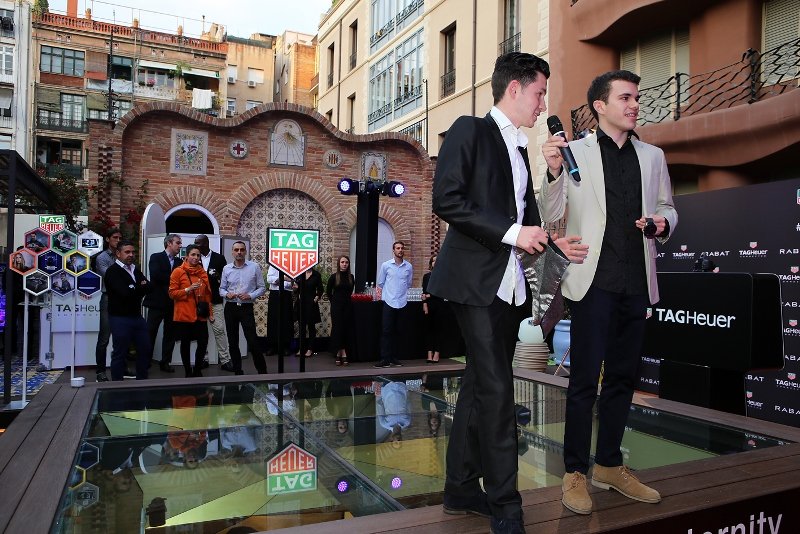 Tag Heuer
Media and influencers presentation
After a great sales success in the United States, the first high-end smartwatch landed in Spain by Tag Heuer.
An  App was developed to create high-impact and personalized magic for Tag Heuer between the smartwatch, an iPad and the cell phones of those attending the event.
The two events: in Barcelona (Rabat jewelry) and Madrid (Perodri jewelry) were a success both in the presence of influencers and mainstream media.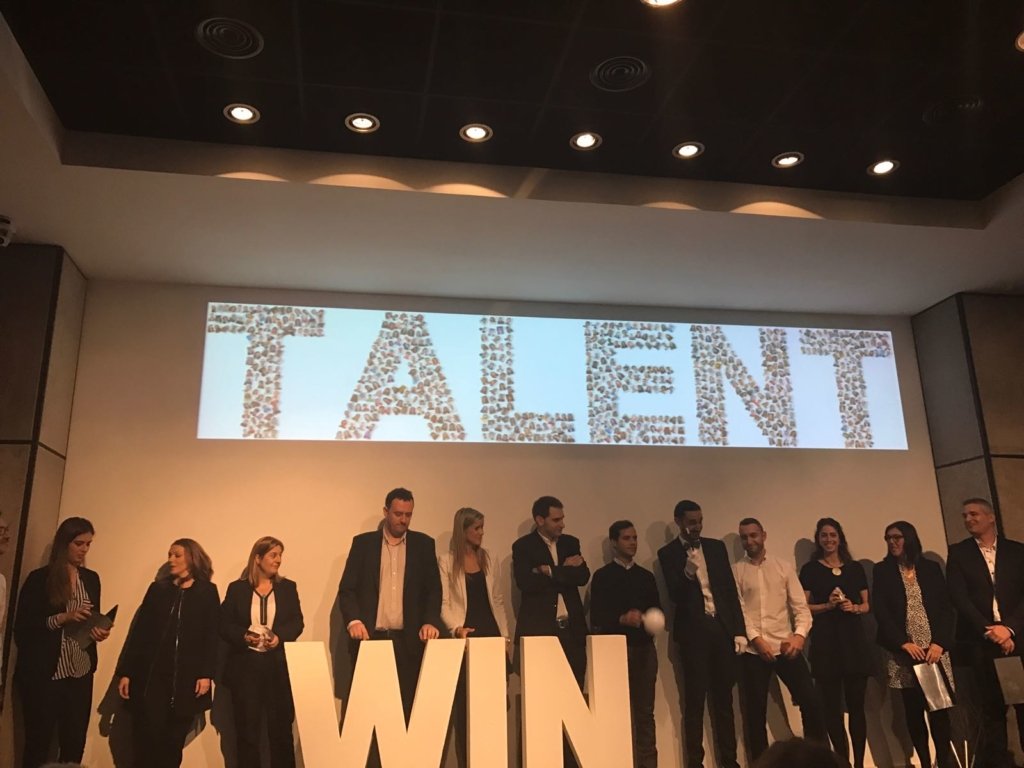 Isdin
Team Building
Tired of classic presentations, the Isdin Human Resources team decided to give their annual presentation a spin by adding a magical effect.
Not only did we obtain a presentation with a WOW effect as a result, but the rehearsal and creation dynamics helped to bring the team together.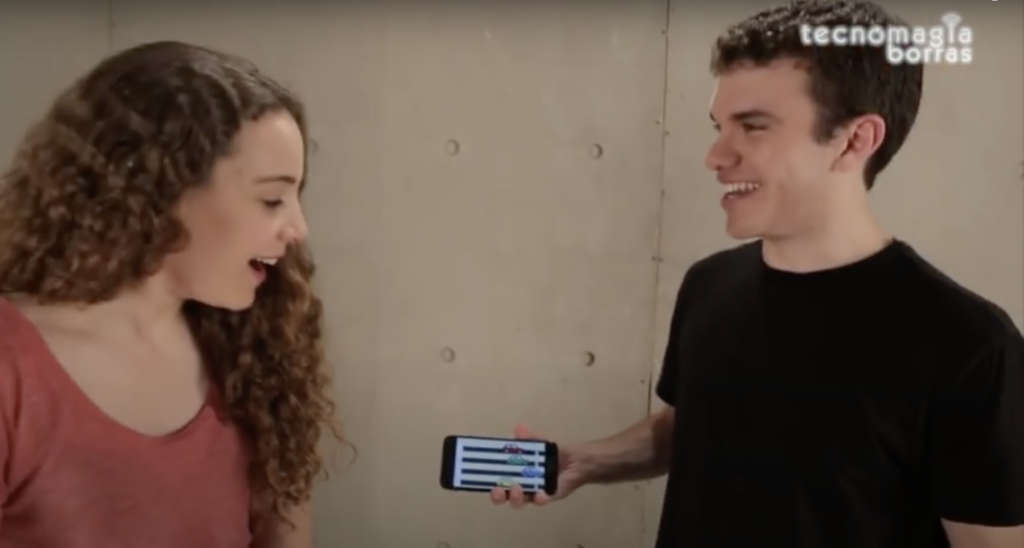 Educa Borrás
New Product
Together with the Borrás marketing and R&D team, we created the new Tecnomagia Borrás toy, the magic box of the 21st century.
Later, in 2019, a new box was created combining the best of the classic Borrás Magic with the Borrás Tecnomagia in 2019 called Big Borrás Magic Set.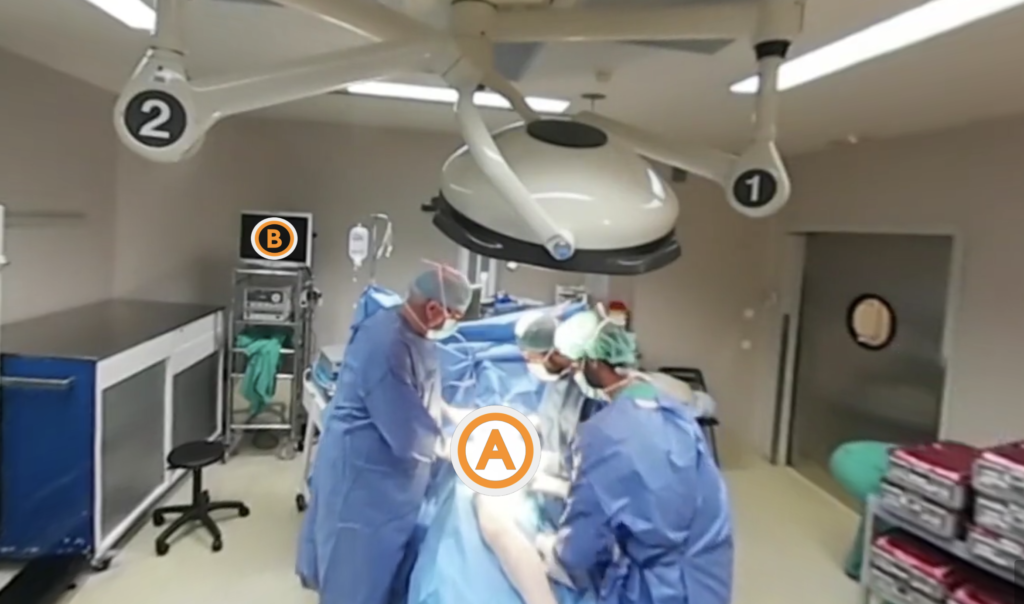 Merck
Interactive Experience
Merck's training sessions at medical conferences were limited to presentations showing the latest developments in medical operations. How to give them a WOW effect to make them more noticeable and effective for attendees?
An interactive virtual reality experience was created where the doctor could interact virtually in the operating room itself where the operation was performed, approaching and moving away from the areas that interested him at all times. A technomagic revolution for learning at conferences!
ADECOSE
Anual Conference
ADECOSE (the Spanish association of insurance brokers) wanted to show how the insurance sector should adapt to technological advance and introduce cyber insurance in its service portfolios.
What better way to do it than with Tecnomago! In this case, a personalized interactive experience was designed with the mobile phones of all those attending the event. In this way, they would be aware of the need to be protected against the risks of cyberattacks.
Thanks to the new cyber insurance they would be protected against any malicious action on the network.
KIA
Internal Product Presentation
Kia wanted to present the three new models of the company internally with a WOW effect. For this, we made appear the three new models  and their characteristics were presented with the help of the mobile phones of all the attendees.
Kia not only surprised all its employees attending the event, but with this spectacular action it reaffirmed its positioning as a pioneering brand in innovation.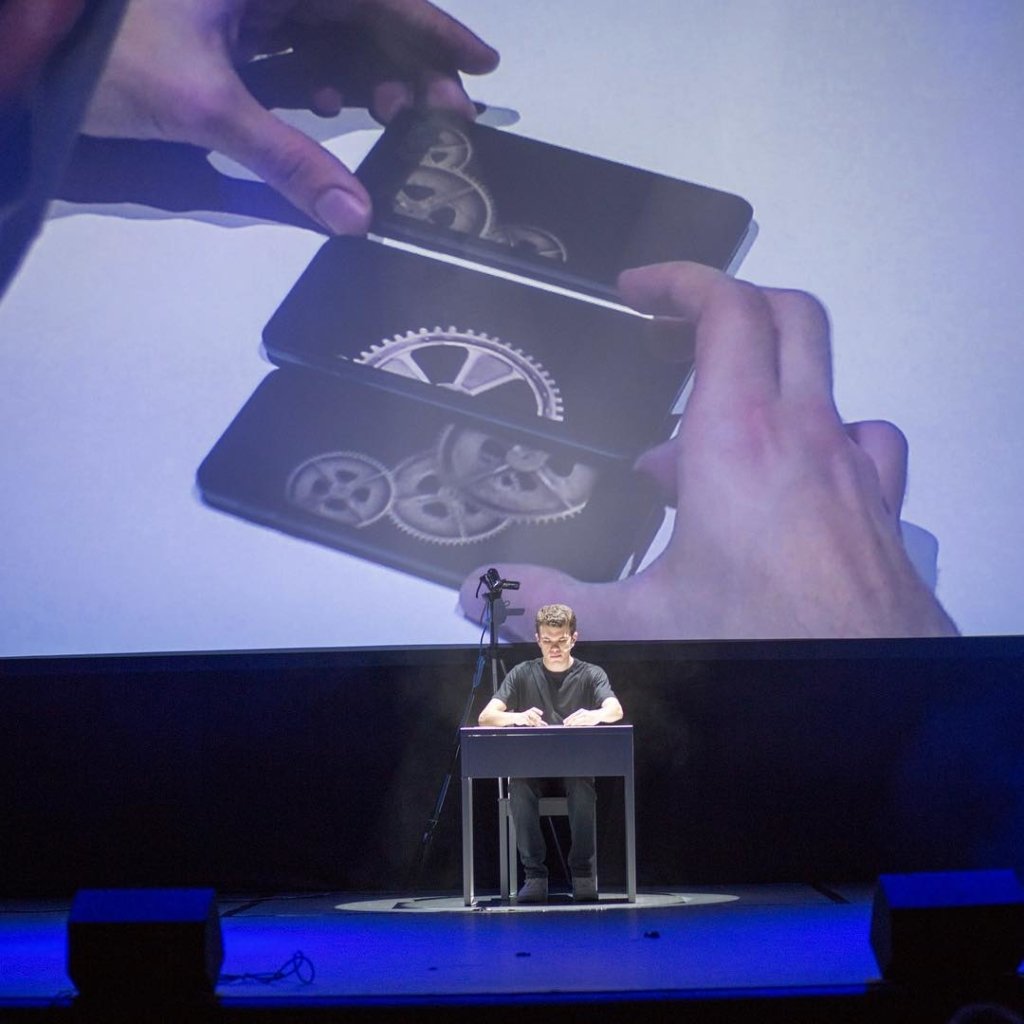 Pepe Phone
Anual Conference
At its annual convention, Pepe Phone wanted to show how the connection between people has evolved throughout history and how its service is and will be a key piece for the continuity of this mission.
To achieve this WOW effect, an interactive effect was created between several mobile phones that precisely represented the brand's commitment to continue connecting people thanks to a responsible use of technology. Storytelling, Magic and Technology were combined to surprise and excite the entire audience.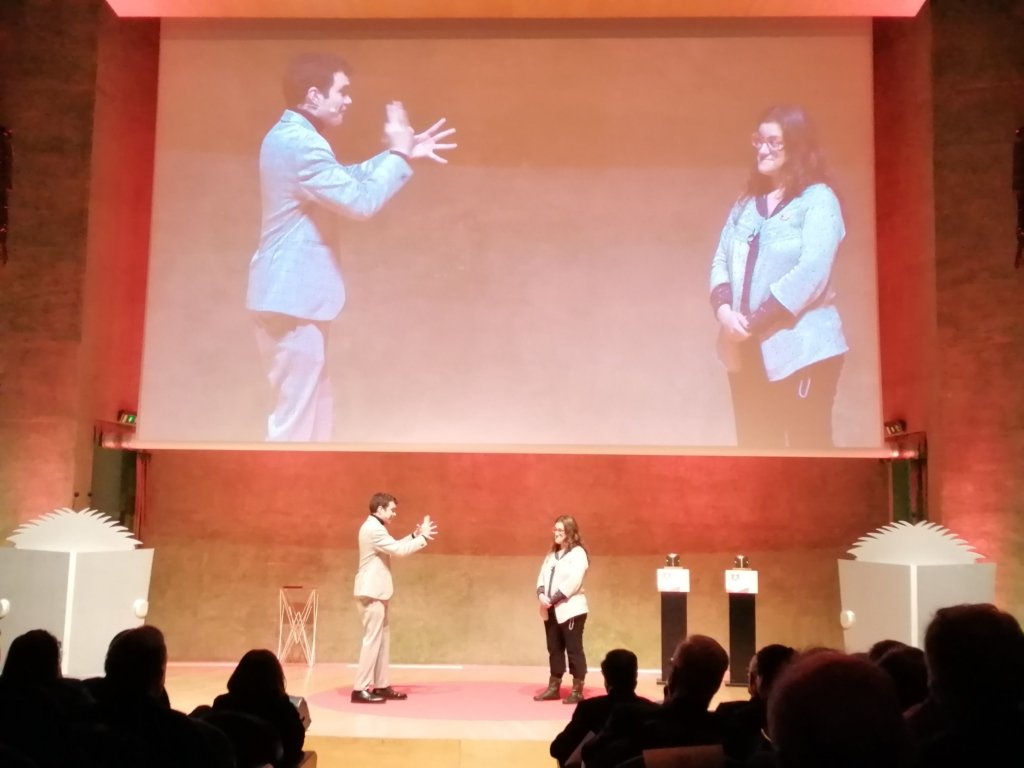 Edebé
Media presentation
Edebé publishing house's annual award is one of the most prestigious in Spain for fiction authors. For the publishing house it is a key date that allows it to show its new literary publications and the lines of innovation in the company itself.
In this edition, the brand wanted to show the media its innovation in the publishing sector. Technology and magic were combined with the literary journey. For this, a personalized action was created through all the mobile phones of the event attendees who undertook a surprise literary trip from their own seats.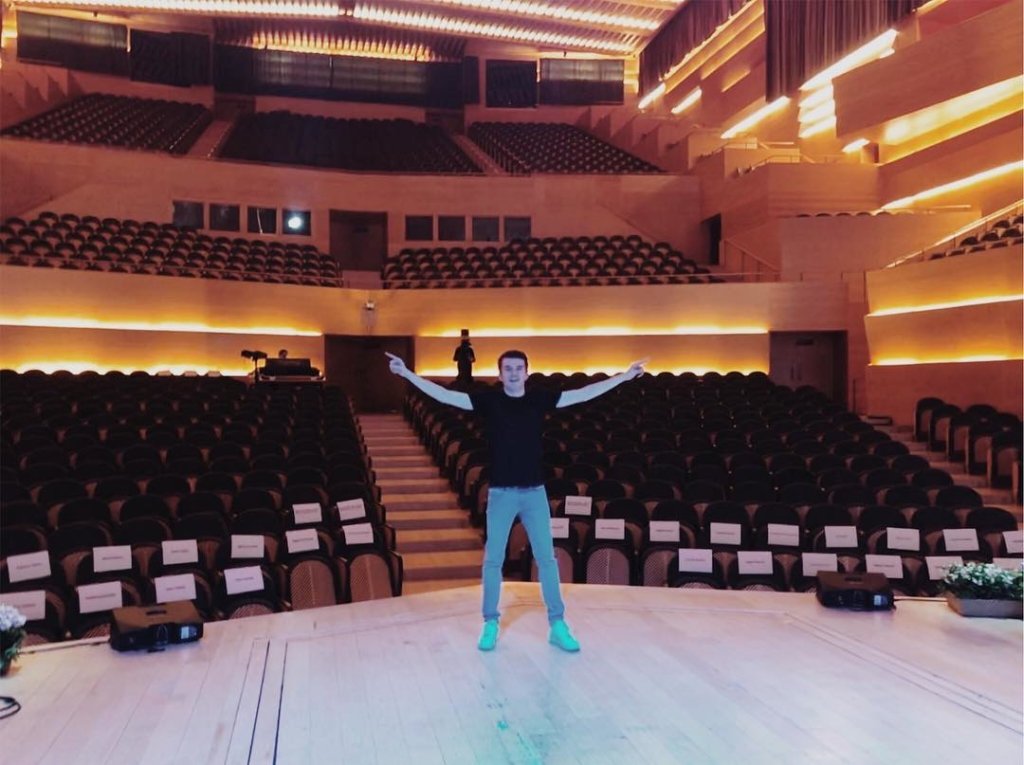 Ingenieros
Interactive experience
At its annual convention, the Ingenieros group wanted to show how new technological advances could be used by its members in their daily professional and personal lives.
To communicate this message, we visually and magically showed how new advances in Internet of Things could help them. Instead of the classic presentations, the WOW effect was used through wearables and tablets.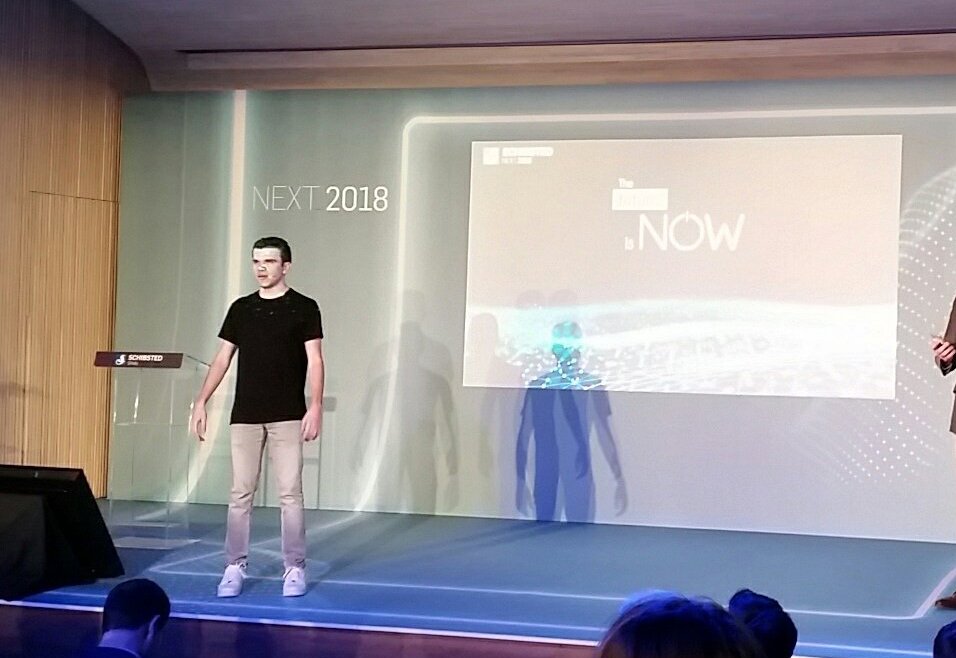 Schibsted
Media presentation
The Norwegian media group Schibsted wanted to show its news internationally. To achieve the WOW effect, a spectacular action was needed that would surprise both convention center spectators and those watching the event online.
To do this, a personalized action was designed in which all the attendees – in person and online – participated with their mobile phones. In this way, they felt Schibsted's techno-magic in their own hands.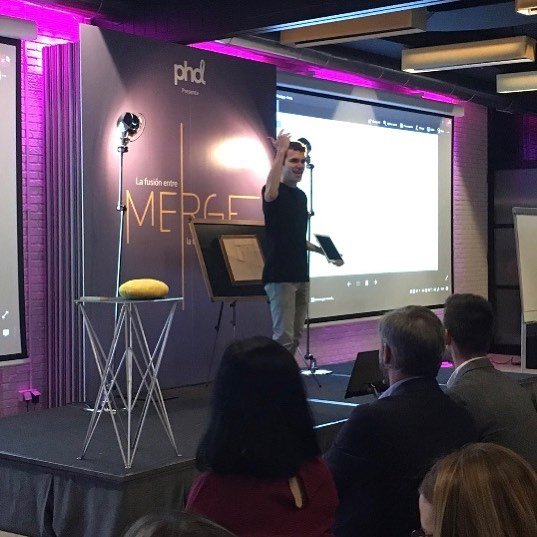 PHD+Google
Interactive experience
For the presentation of #PHDMerge, the physical / digital book written by Google's chief engineering officer Ray Kurzweil, both PHD and Google had one thing clear: surprise with a WOW effect.
To achieve this, a personalized action was designed where all those attending the event, both in the room and online, connected with each other to guess key data of the new book.
In this way, the book's data was presented in a spectacular way but, even more importantly, its message was shown on how connecting people can help us design a more powerful and sustainable technological future.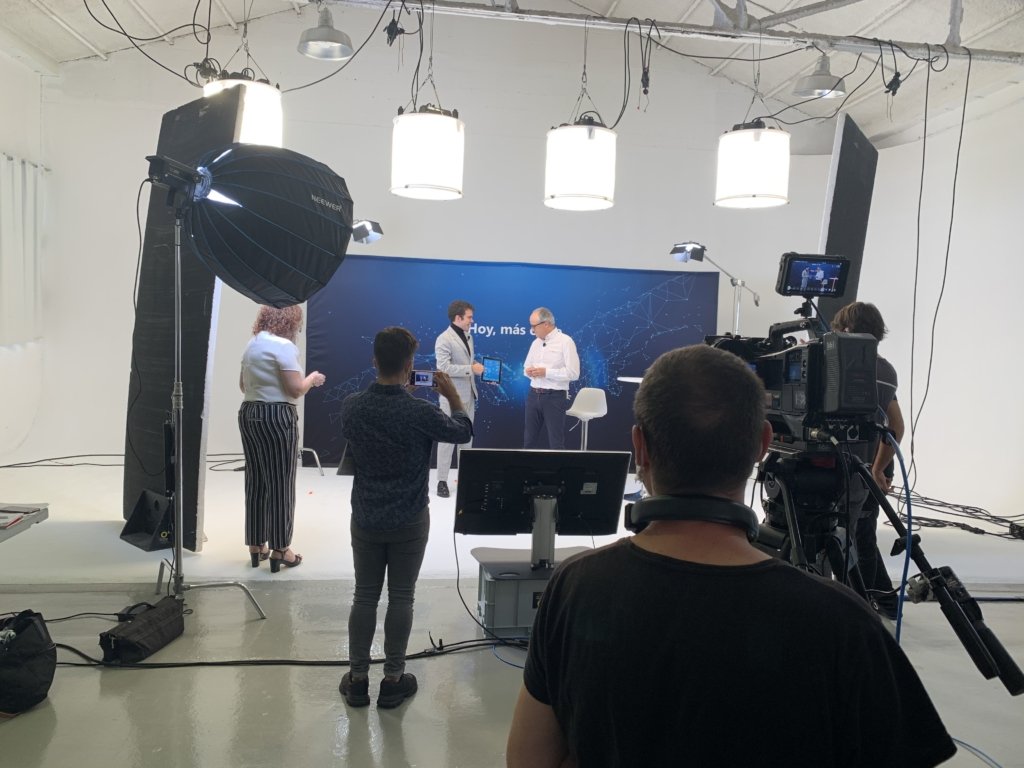 VidaCaixa
Virtual Event
Faced with the COVID situation, companies have moved many of their events to the digital world. This was the case of VidaCaixa (CaixaBank) company that wanted to stand out at its quarterly convention by adding a WOW effect to its virtual event.
For this, the claim of the event: : "Today, closer", was used to show with a digital challenge to all attendees from their homes how technology could bring us all together in a magical way, always keeping in mind our human values.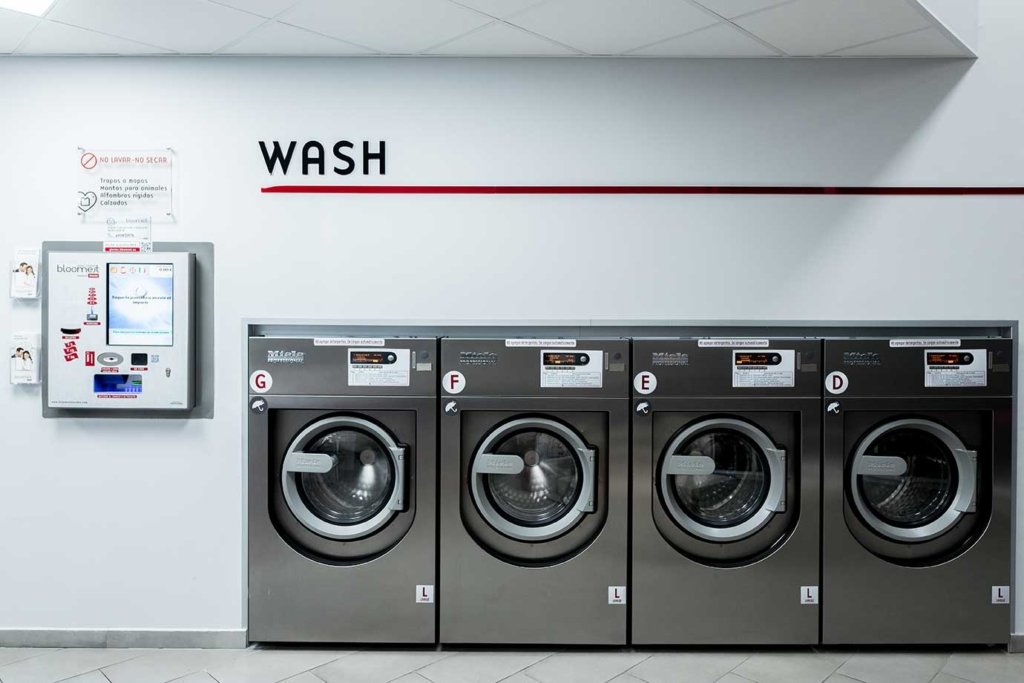 Miele
New Services
Home appliance giant Miele wanted to present its new Bloomest wash shops in a spectacular way. To achieve the WOW effect among the media attending the event, a WOW experience was designed with them creating a personalized mobile application that was connected to both the washing machine and the attendees' mobile phones. The magical effect allowed to show the technological advance of the new washing machines of the brand.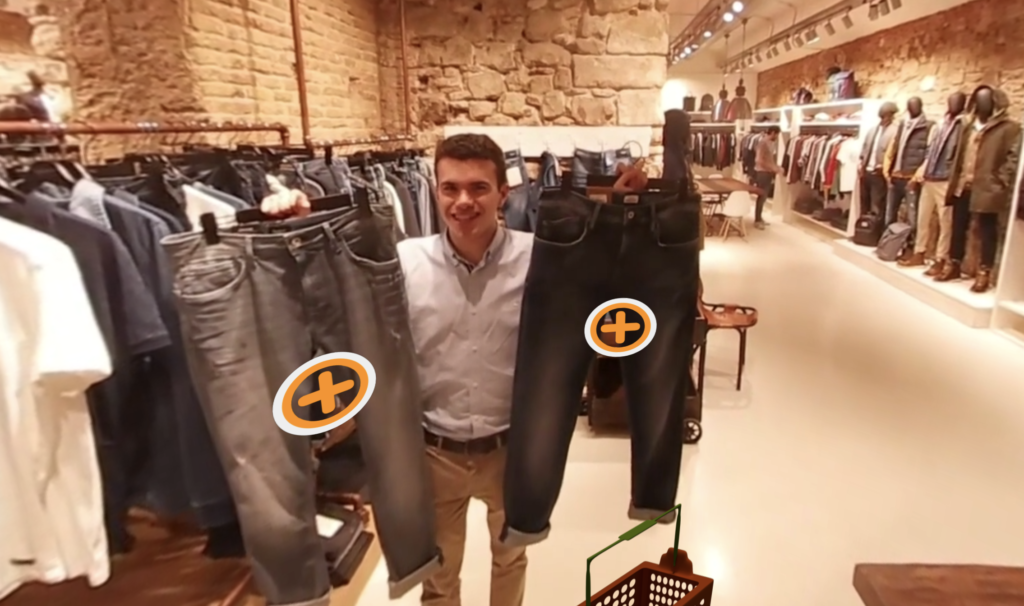 Pepe Jeans
Interactive experience
The Pepe Jeans brand wanted to reinforce the connection between their shopping experience, the influencers with whom they worked on social networks and their consumers. How to do it?
A magical WOW experience was created for the brand that allowed any Pepe Jeans fan to go shopping in real time, virtually, with their favorite influencer. Not only this, the follower could interact with his celebrity and buy the products that he proposed. A technological revolution for e-commerce.
Huawei
Exclusive experience
One of the experiences designed exclusively for the Huawei mobile brand consisted of creating a personalized technological magic effect for five great collaborators of the company's CEO.
In the Chinese tradition, treating close collaborators well and being grateful to them is very important. The personalized experience managed to connect with each of them through the role that technology had played in their lives.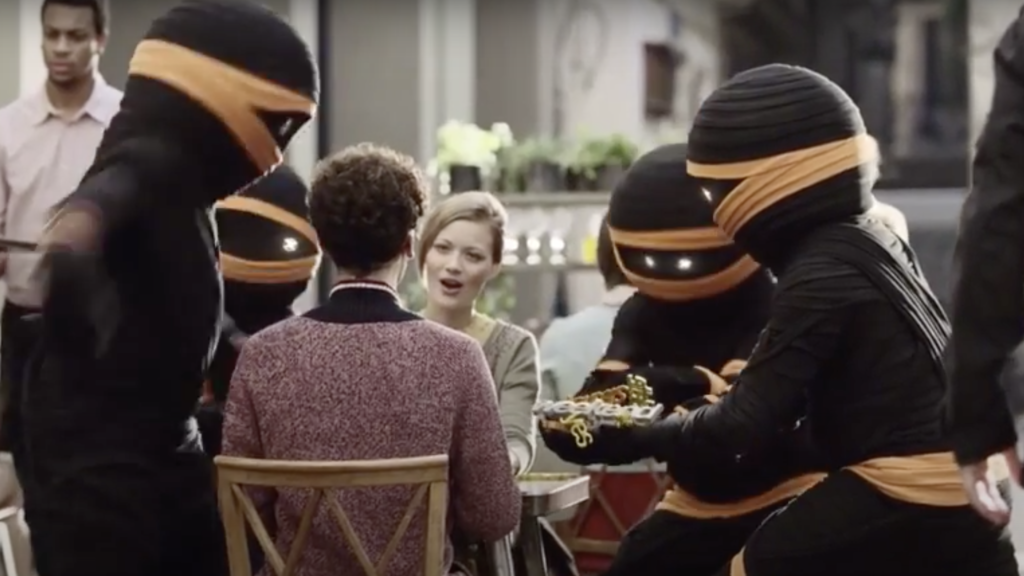 Orange
TV Spot
Orange wanted to surprise in its Phone Phund campaign, in the United Kingdom, with a new spectacular spot. For this, a WOW ad was created where words appeared through magical movements, representing the key concepts of the company.
People, Technology and Connection as the bases of the sustainable model of technological development of the company.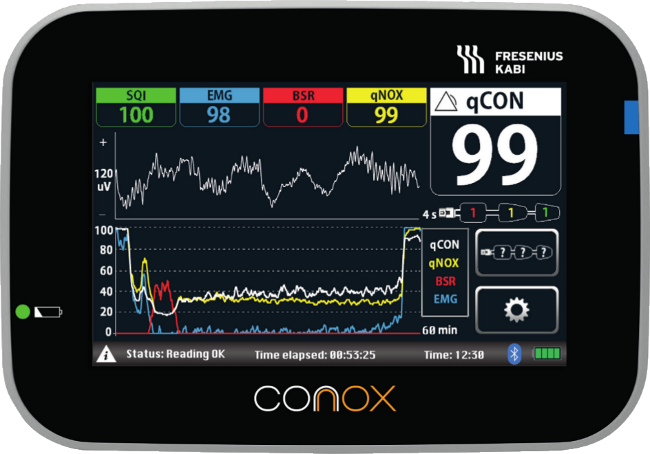 Fresenius Kabi
Product Presentation
In presenting Conox in front of media and distributors, Fresenius Kabi wanted to show the benefits of their new product in a surprising way.
Conox is a monitor that allows to monitor the hypnotic and analgesic effect in patients undergoing general anesthesia. Being such a technical product, the desire of the brand was for the public to understand the advantages of Conox over other anesthesia monitors. For this, an interactive experience was developed between the attendees of the room and the monitor.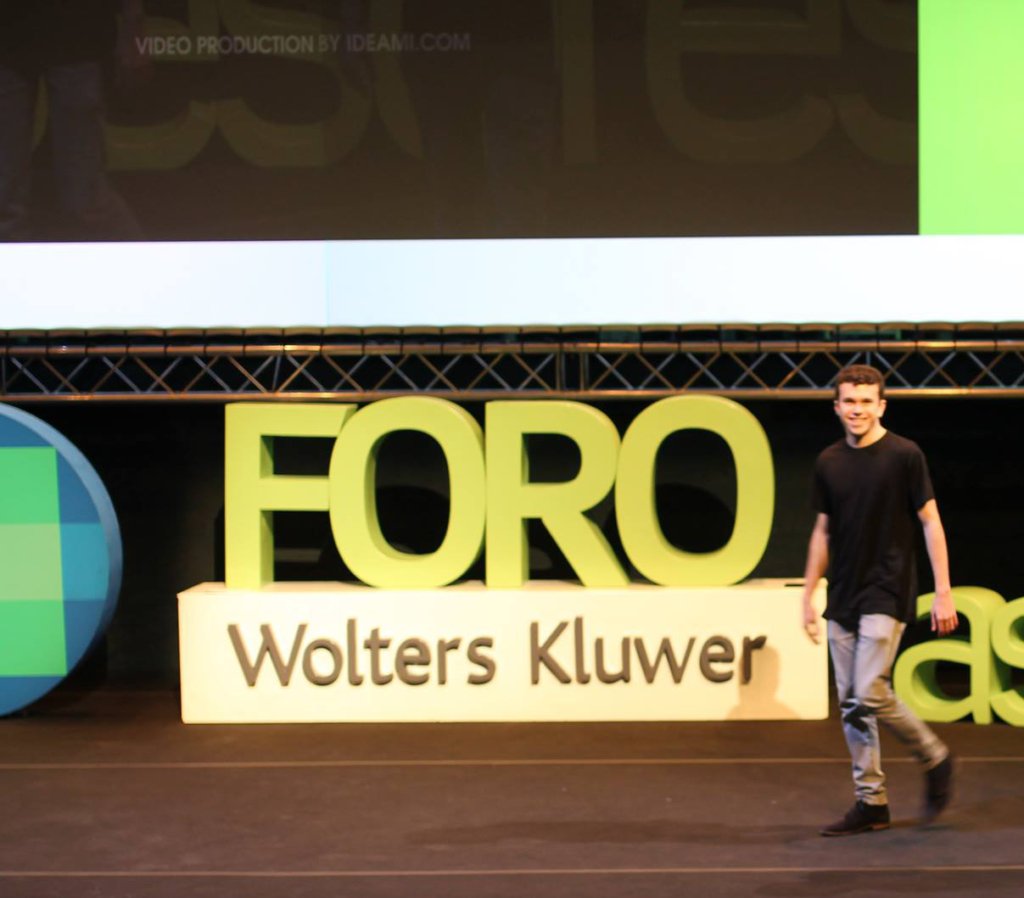 Wolters Kluwer
Interactive experience
Wolters Kluwer wanted to show in their annual presentation in front of clients how their software continued to be a leader in financial management.
The company wanted to show how its software made any financial management easy thanks to its advanced technology. To show it, all the people in the audience were asked to do some highly complex multiplications with their mobile phones, reaching a random number. But what the attendees were not expecting is that that number had already been predicted three months ago by Tecnomago thanks to the Wolters Kluwer software in a video sent to all attendees. The message: if you don't want to complicate your life and want to be the first, trust Wolters Kluwer.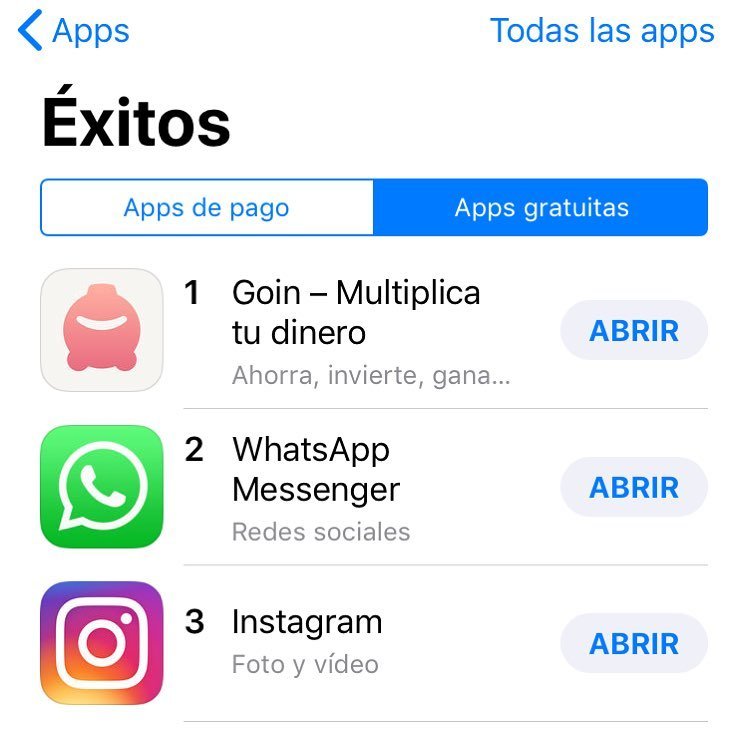 Goin
Online Strategy
How to place a mobile application in the first position of the App Store ahead of WhatsApp and Instagram in just one day? To launch the fintech application Goin, a viral strategy was designed using magic secrets achieving unprecedented success.
The viral factor formed a virtual queue of more than 75,000 people in a single day to access the product. Never before in history has a mobile banking application managed to rank first in the entire App Store.